UNO as App for the Smartphone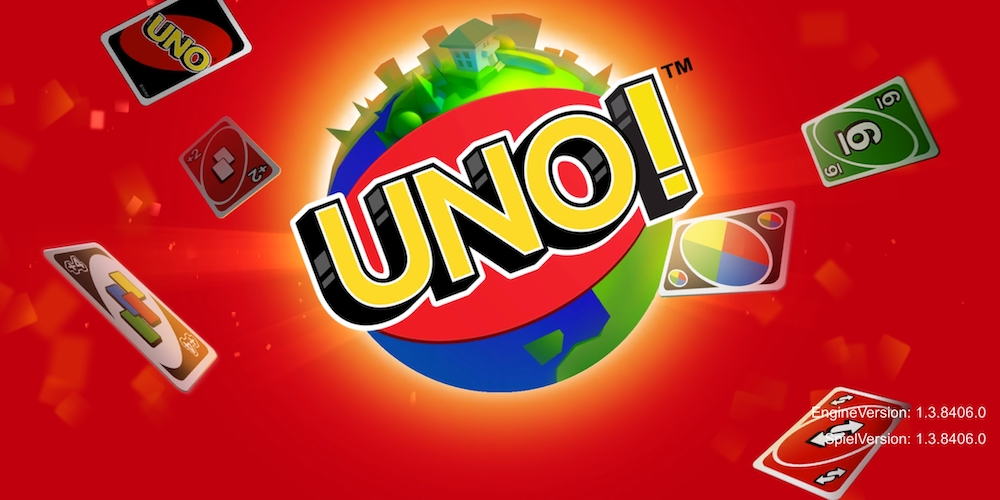 The world's most successful card game UNO by Mattel is also available as app for Android and iPhone devices. The game itself is free of charge. Inside the game you have the possibility to buy nice features by in-app purchases.
Features in the UNO App
With this app you can take UNO with you wherever you go. Create your own avatar and compete online against other UNO players or your friends. Send messages in the game or chat with your friends directly in the game. Pressing a button to call "UNO" is a thing of the past – just call "UNO" in your smartphone!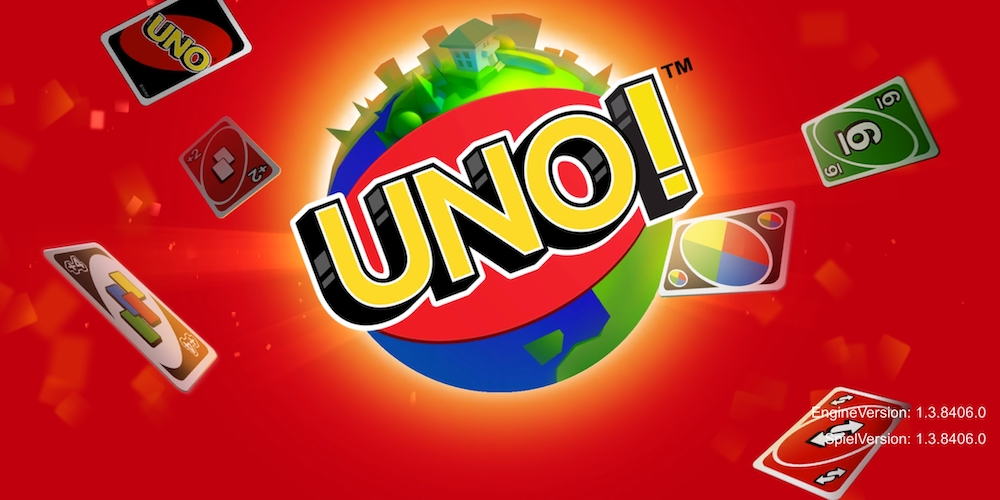 Play in team mode
You no longer have to fend for yourself. Teamwork is needed here. Form a team and play against other teams in 2 vs 2 mode. Together you can develop a strategy and beat the opponent. The winner is the team whose player has discarded the last card first.
Create own rules
In the fun room you can play with your friends or other players according to your own rules. It doesn't matter if you use the Drop All card or the stacking rule. The player determines the rules of the game.
Play tournaments
At regular tournaments you can prove your skills as a UNO player. Here you can win great prizes and climb up the ranking with every victory.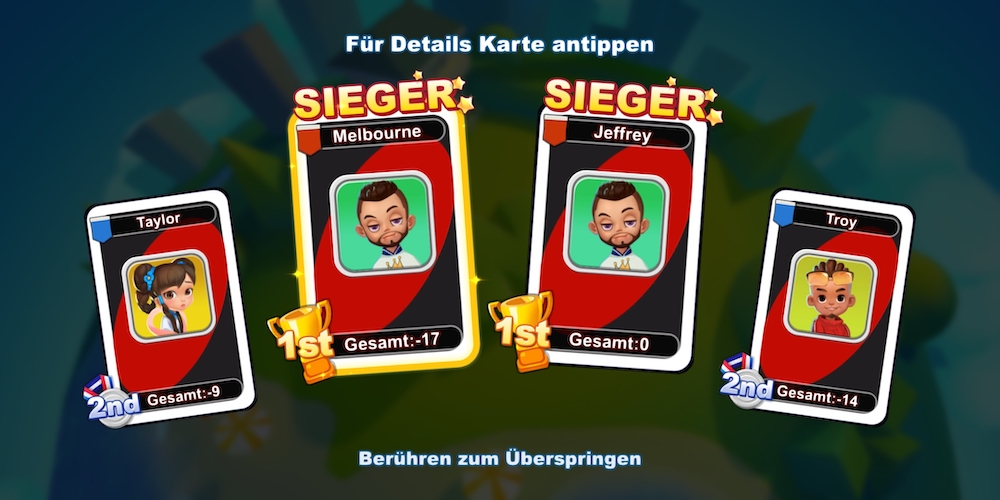 "Augmented Reality" mode (AR)
In AR mode you connect the app with the real world. Place UNO cards virtually on your table in your living room as if there really was a deck of cards there.